Regular price
$24.37 USD
Sale price
$19.50 USD
Unit price
per
Sale
Sold out
We exclusively deliver in INDIA , while others can shop at their nearest store.
ZMA is a popular dietary supplement that is commonly used by athletes and fitness enthusiasts to support recovery and muscle growth. It is a combination of three important nutrients: zinc, magnesium, and vitamin B-6.
Zinc is a mineral that plays a crucial role in many bodily processes, including protein synthesis, immune function, and cell growth and repair. Magnesium is another important mineral that is involved in numerous physiological processes, including muscle contraction, nerve function, and energy production. Vitamin B-6, on the other hand, is a water-soluble vitamin that is required for the metabolism of amino acids and other important molecules.
The combination of these three nutrients in ZMA is thought to provide synergistic benefits that enhance athletic performance and recovery. Zinc and magnesium, in particular, have been shown to improve sleep quality, reduce inflammation, and support healthy hormone levels, all of which can be beneficial for recovery and muscle growth.
Share on Social Media
View full details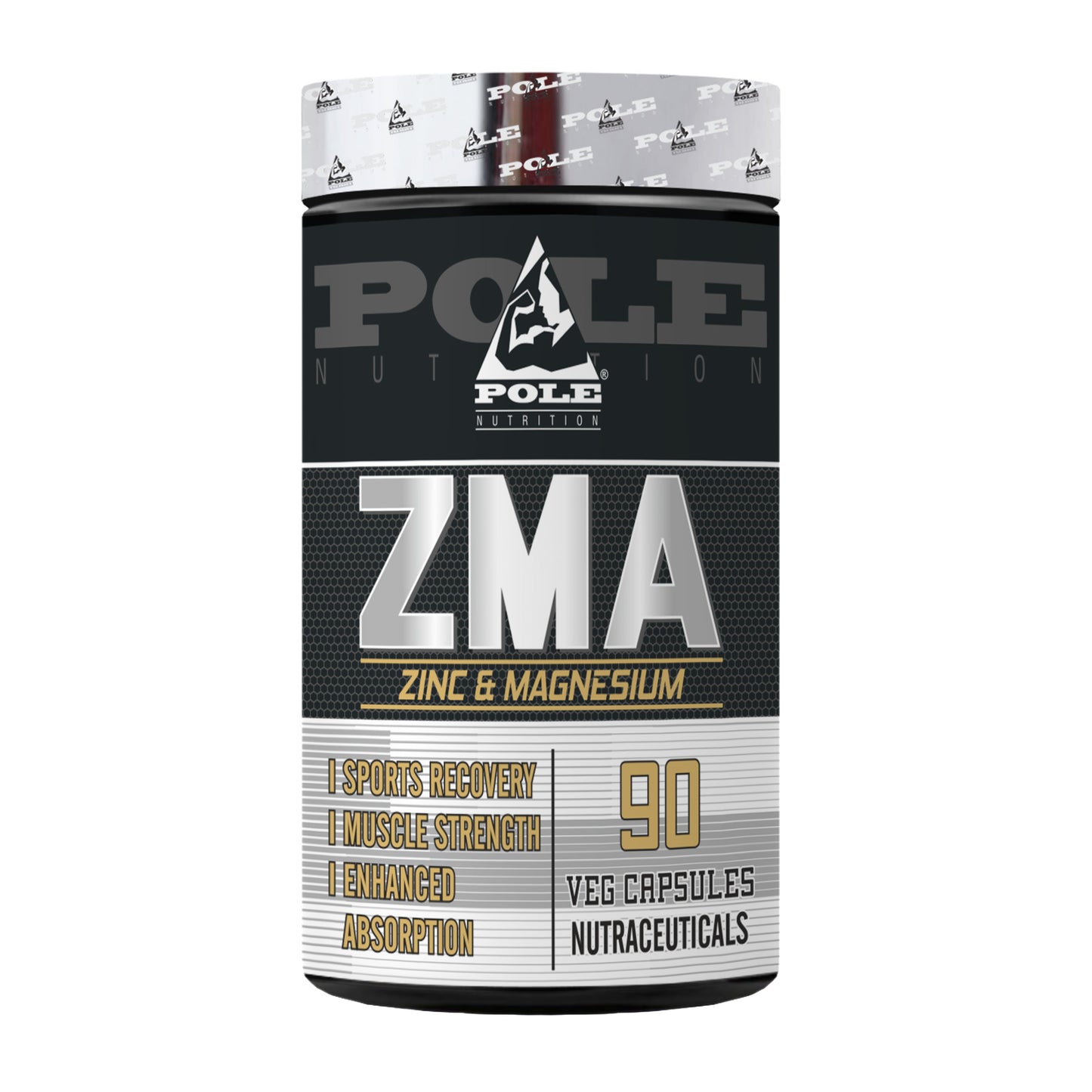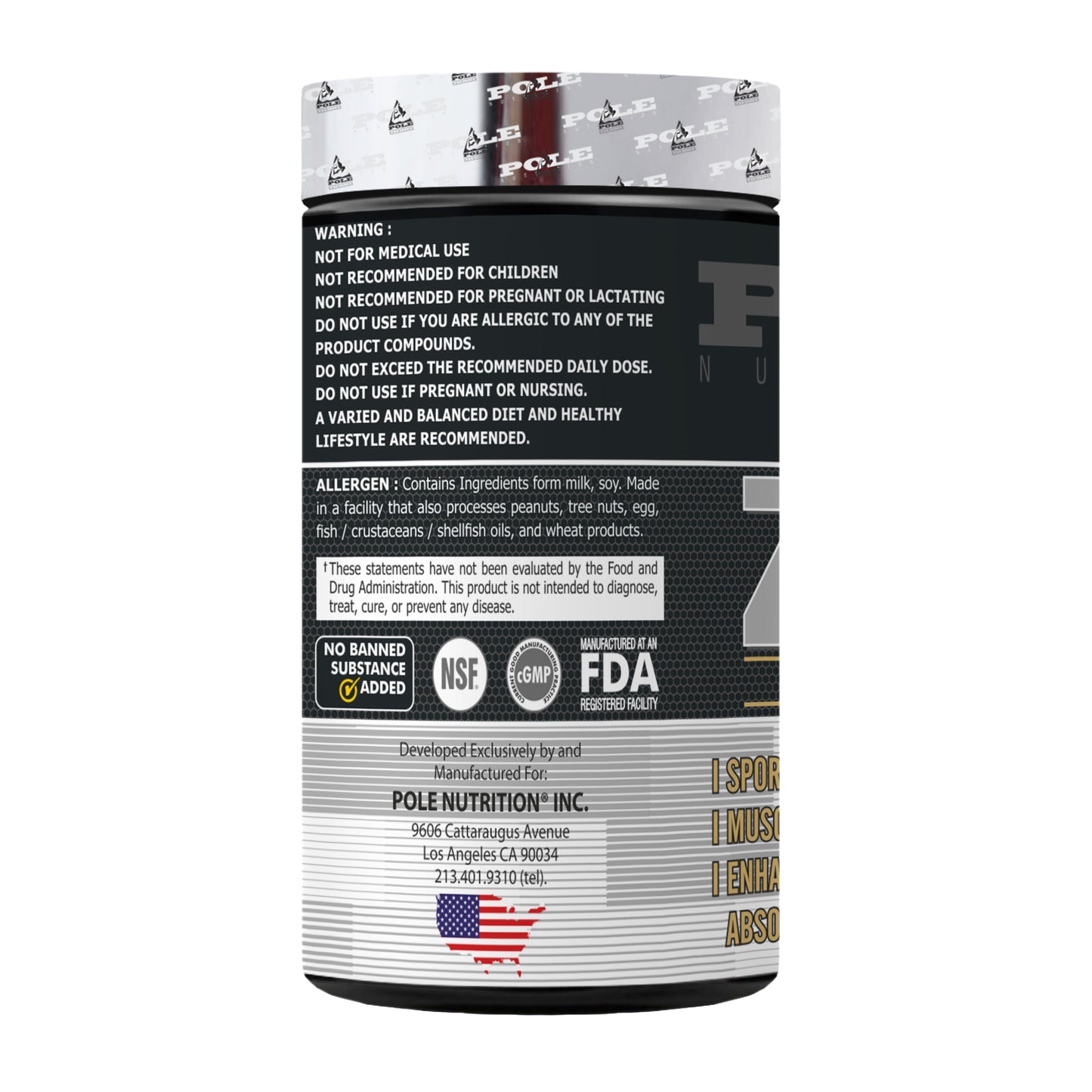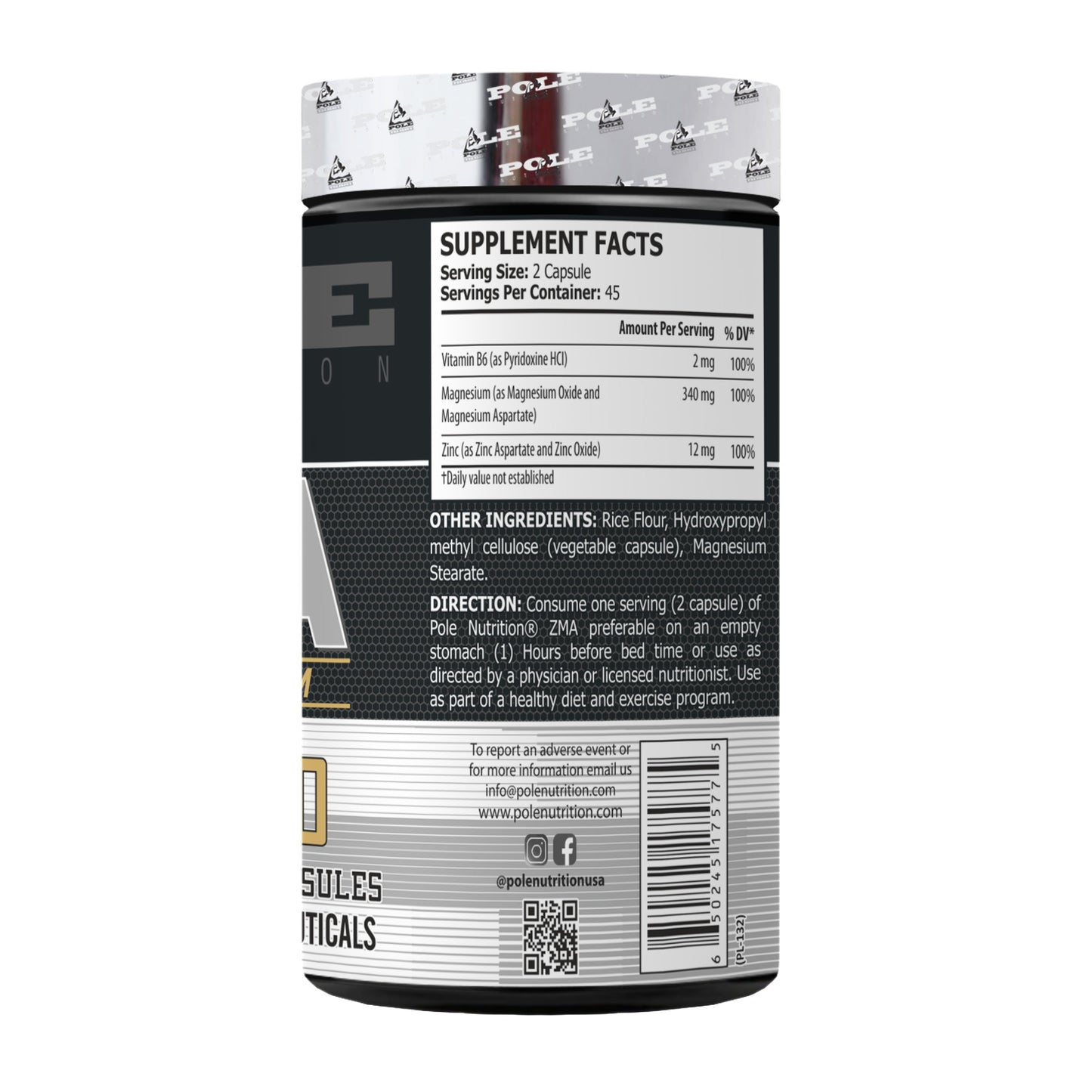 Collapsible content
Supplement Facts

💪Zinc, Magnesium, B-6
💪Muscle Strength
💪Enhanced Absorption
Daily Intake

Take 3 capsules daily, preferably on an empty stomach, 30-60 minutes before bedtime. For best results, avoid taking with dairy or other calcium-containing foods or supplements.