Dennis James Signature Series L-Arginine 5000mg
Regular price
Sale price
$30.47 USD
Unit price
per
Sale
Sold out
We exclusively deliver in the U.S , while others can shop at their nearest store.
Dennis James Signature Series L-Arginine 5000mg. This high-quality formula is designed to help you build lean muscle mass and improve your overall strength and endurance.
L-Arginine is an essential amino acid that is critical for a number of bodily functions, including muscle growth and repair. With 5000mg of L-Arginine per serving, this supplement provides a potent dose of this important nutrient to support your fitness goals.
One of the key benefits of L-Arginine is its ability to increase nitric oxide production in the body, which can help to improve blood flow and oxygen delivery to your muscles during exercise. This can result in improved endurance and reduced fatigue, allowing you to push harder and longer during your workouts.
In addition to its effects on endurance, L-Arginine can also help to promote muscle growth and strength by reducing fat stores and supporting muscle protein synthesis. This makes it an ideal supplement for anyone looking to build lean muscle mass and improve their overall physical performance.
With Dennis James Signature Series L-Arginine 5000mg, you can take your workouts to the next level and achieve your fitness goals faster than ever before.
Share on Social Media
View full details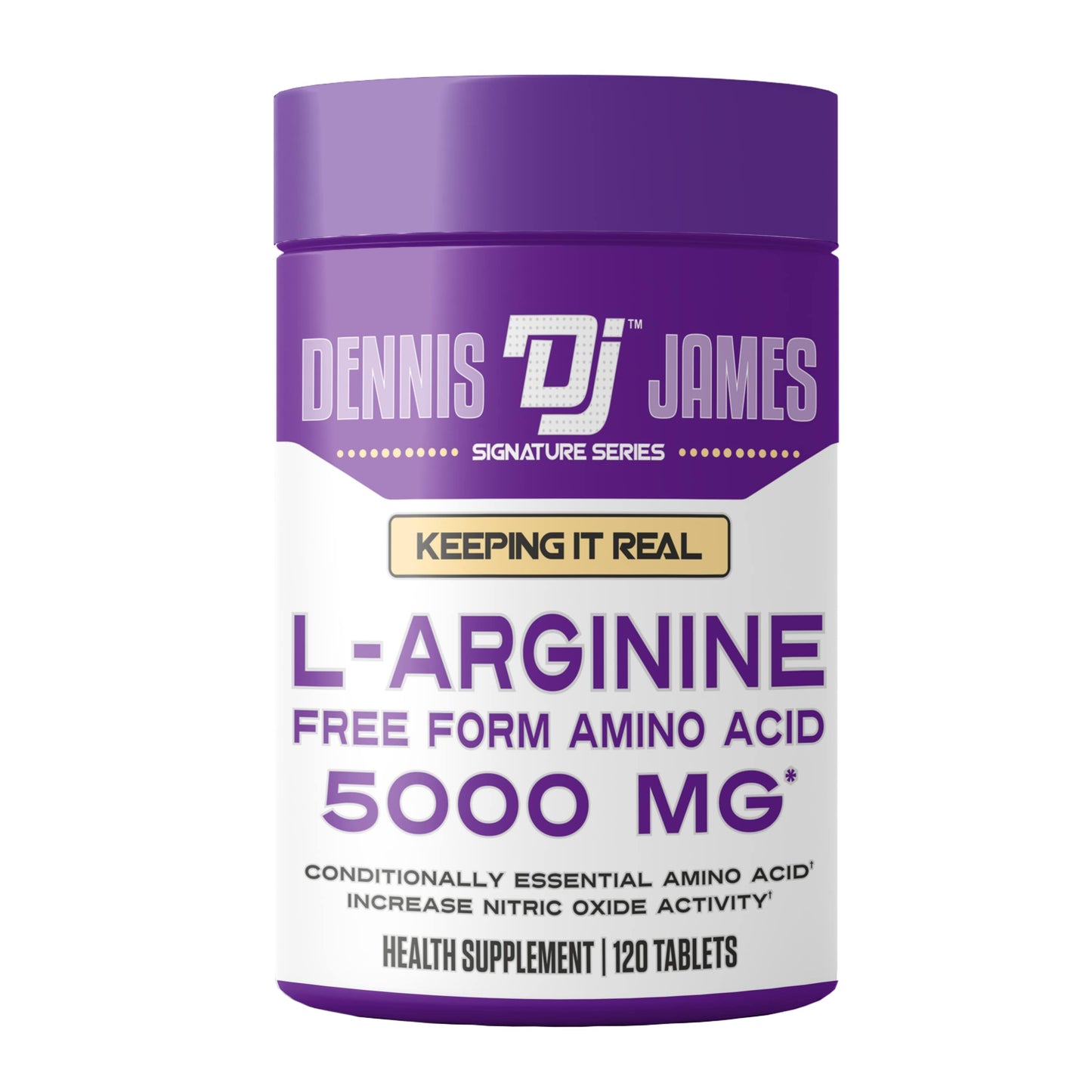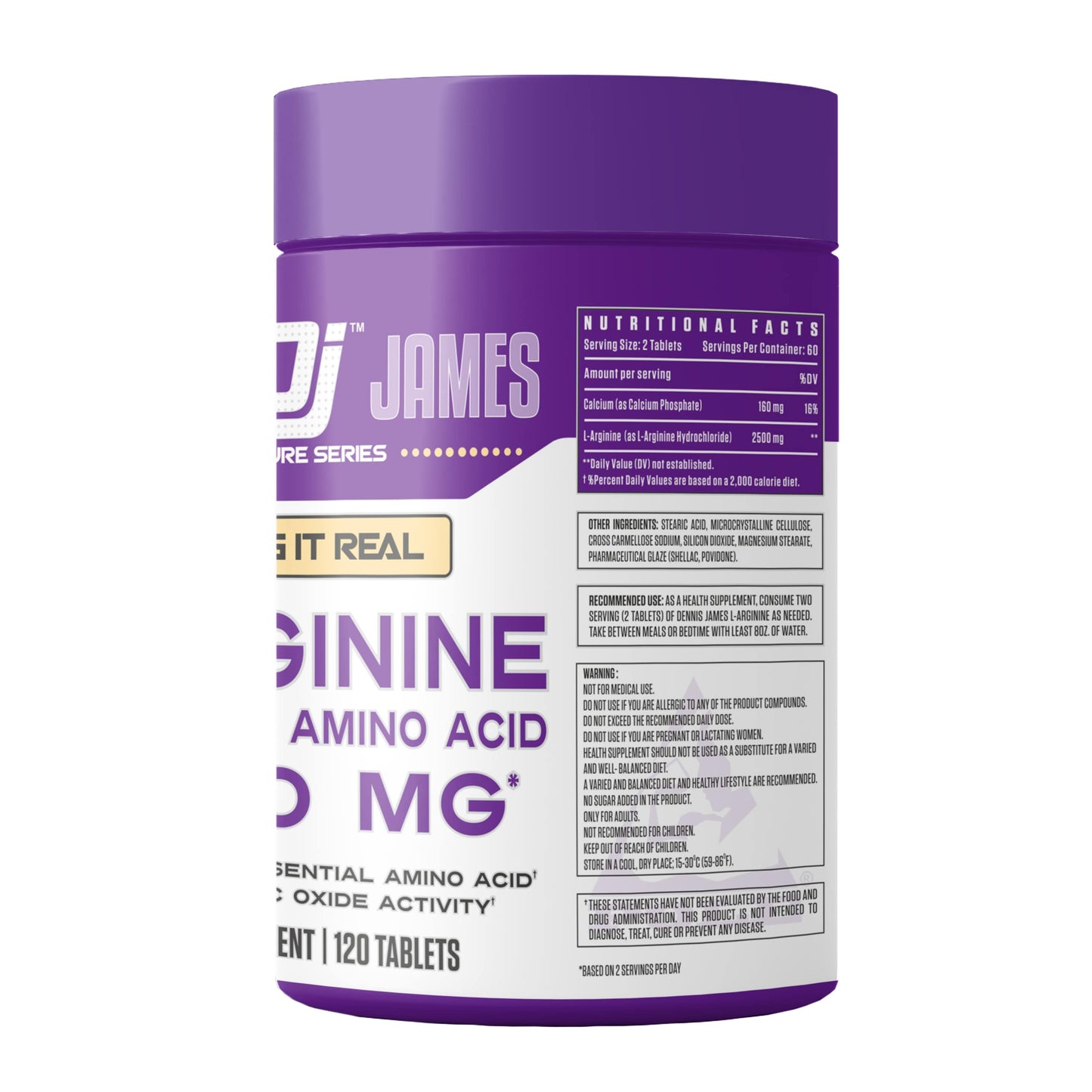 Collapsible content
Supplement Facts

💪5000MG ULTRA PURE L-ARGININE HCL.
💪MUSCLE BLOOD FLOW SUPPORT.
💪NITROGEN RETENTION SUPPORT.
💪FAST ABSORBING.
💪GLUTEN FREE.

Daily Intake

As a dietary supplement, take 2 capsules of L-ARGININE daily with a meal.