Dennis James Signature Series Amino EAA+ Hydration
Regular price
Sale price
$40.23 USD
Unit price
per
Sale
Sold out
We exclusively deliver in the U.S , while others can shop at their nearest store.
Dennis James Signature Series Amino EAA+ Hydration is an exceptional supplement designed to provide a complete range of essential amino acids (EAAs) to support muscle recovery and growth. It contains not only BCAAs but also other important amino acids that your body needs to rebuild and repair muscle tissue after workouts. The hydration and nootropic elements help to balance cortisol levels, promote recovery, and improve memory and focus. This supplement is perfect for anyone looking to improve their athletic performance or recover from intense workouts. With the delicious taste, you'll be looking forward to taking it every time.
Share on Social Media
View full details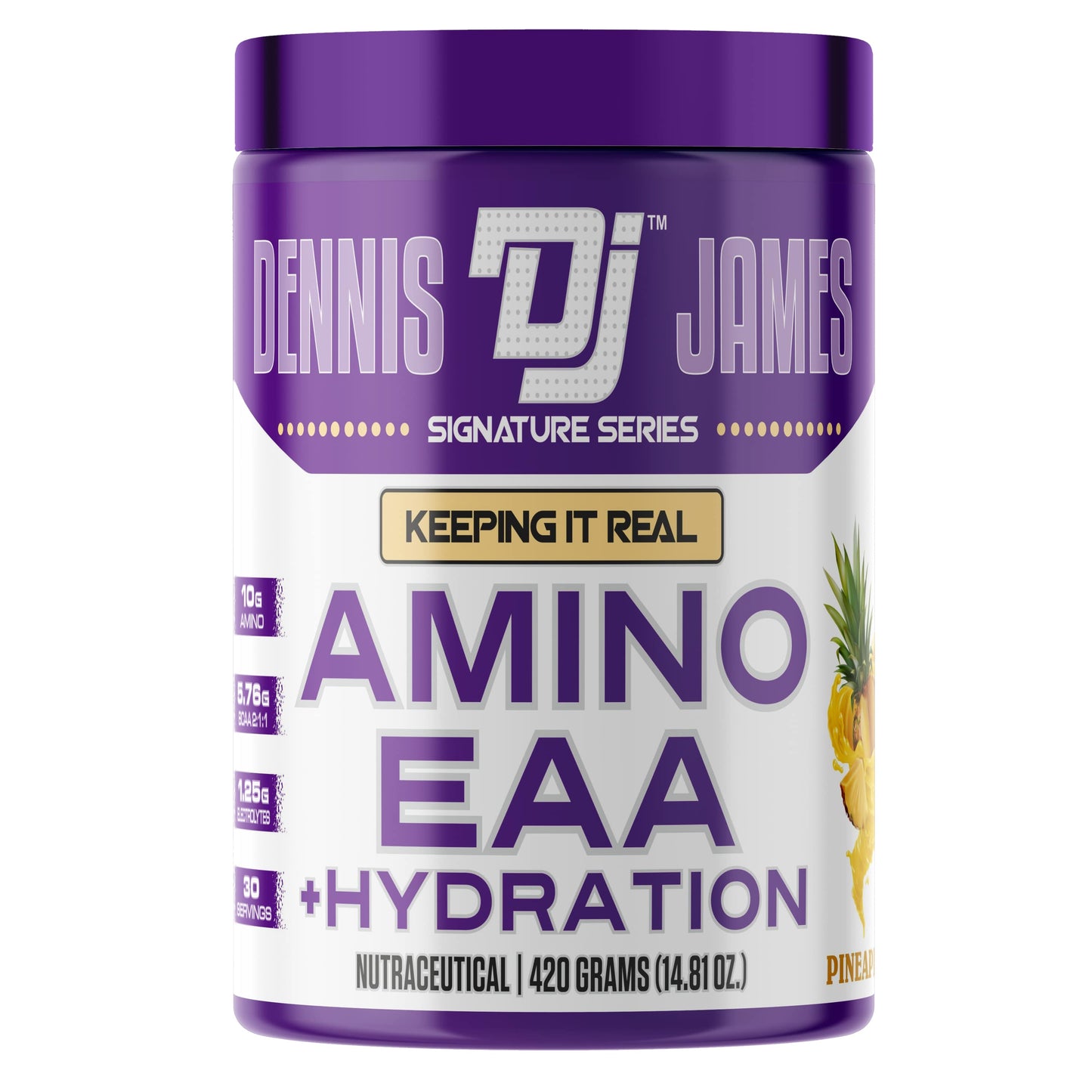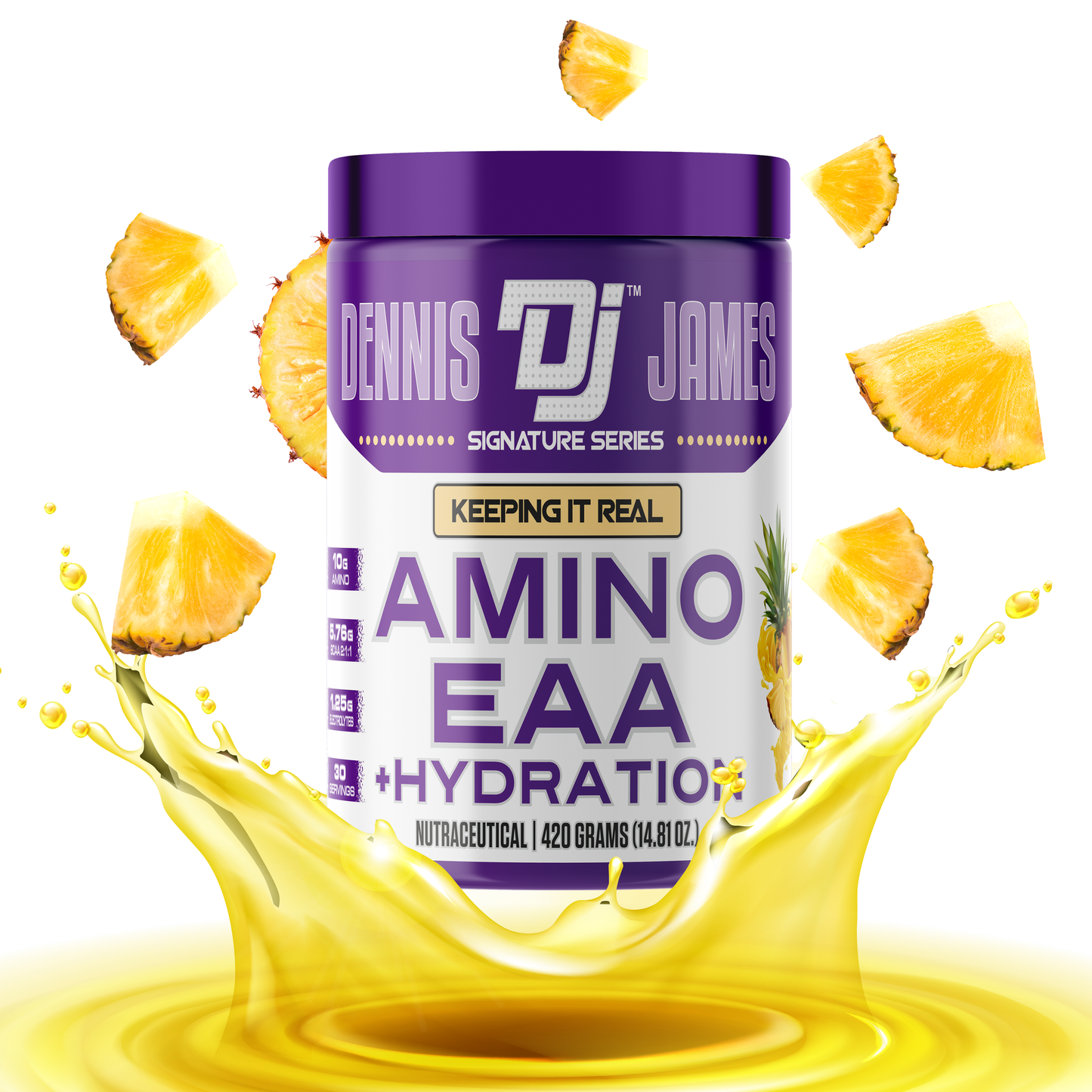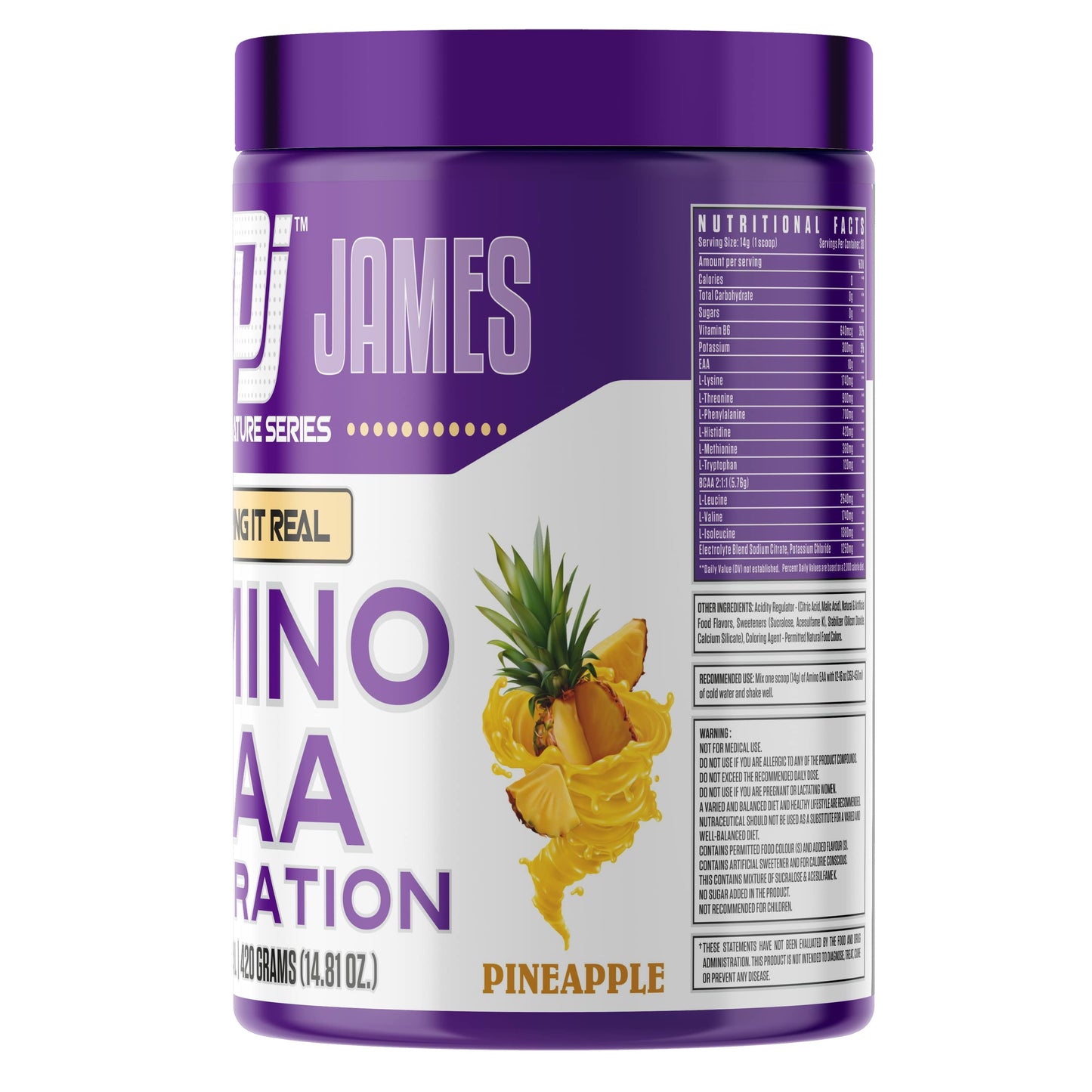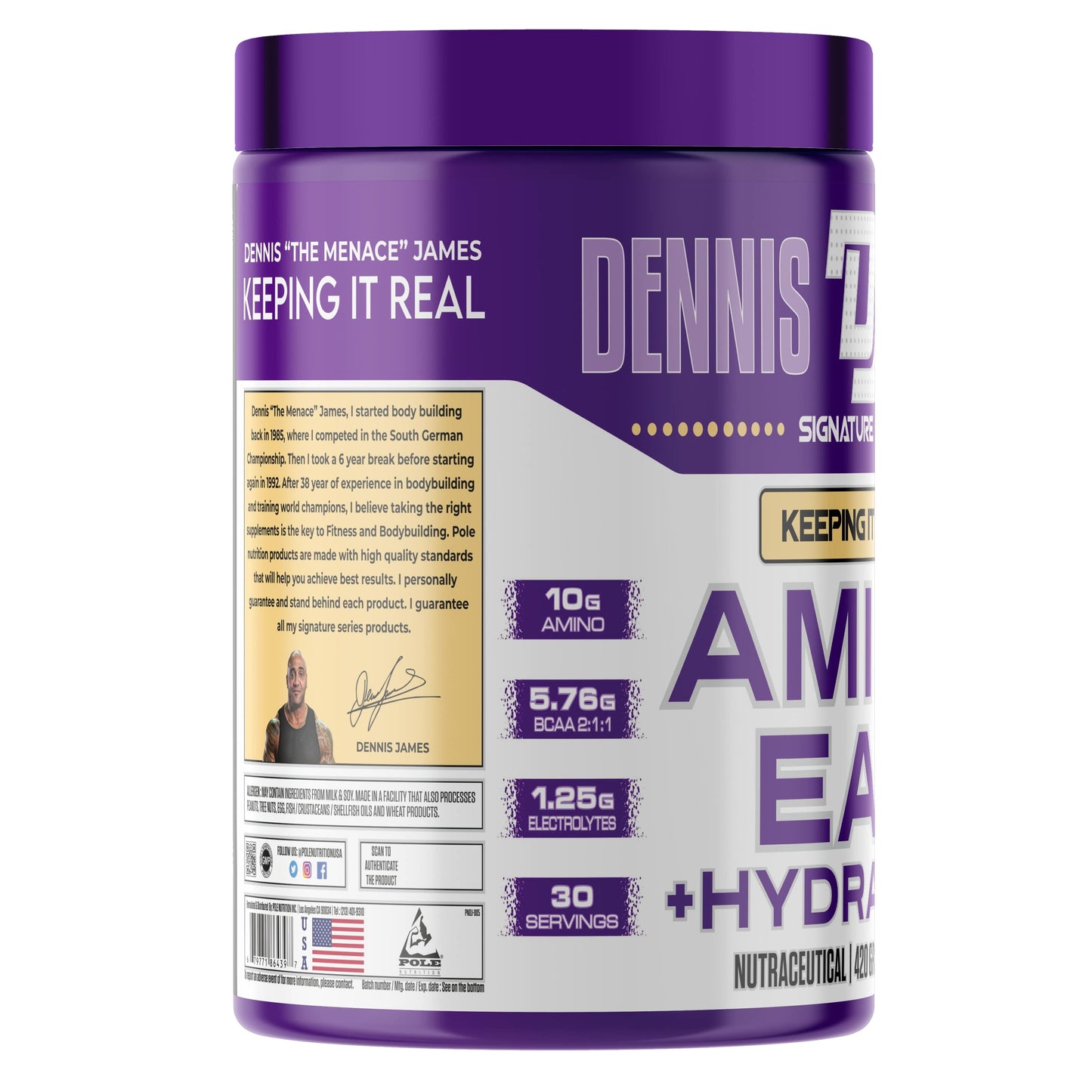 Collapsible content
Supplement Facts

💪Fermented Amino Acid Supplement: EAA Surge is the ultimate intra-workout supplement featuring revolutionary Amino9, a clinically proven ratio of all 9 essential amino acids (EAAs) that has been shown to increase muscle protein synthesis 50% greater than a BCAA supplement. This fermented amino acid supplement is the superior choice for athletes, bodybuilders, gym-goers, and fitness enthusiasts who demand the most from their training.
💪Support Muscle Growth, Recovery, & Endurance: EAA Surge feeds your muscles with the most crucial building blocks of muscle tissue: essential amino acids. Having all 9 EAAs available (in the proper ratio) is what sets the stage for muscle growth, recovery, and endurance. In contrast to protein powder and many amino acid powders, the Amino9 matrix in EAA Surge provides elite fermented amino acids that are rapidly absorbed, easy on the stomach, and refreshing to drink while training.
💪Lean Muscle Builder with Clinical Dosies of Premium Ingredients: EAAs are only part of the intraworkout performance and recovery equation, so we formulated EAA Surge with a synergistic blend of Amino9, L-Taurine, and Coconut Water Powder to take your muscle pumps, blood flow, recovery, and strength gains to the next level. Best of all, this is the most delicious EAA supplement you will ever try, making it suitable for all-day growth and recovery.
💪Naturally Flavored & Sugar-Free: EAA Surge is a completely vegan formula manufactured in the USA in a multi-certified facility under rigorous quality control standards. Be confident that every bottle of EAA Surge provides only elite ingredients with absolutely no harsh chemicals, artificial dyes, fillers, or added sugars. This great-tasting, fermented amino acid powder serves as the catalyst that will take your workouts to the next level.
Daily Intake

Mix 1 serving (1 scoop 14g) with 500ml of water and shake well. Consume during exercise on training days or throughout the day on non training days. *Scoops are estimate only, weighing scales are recommended.