Dennis James Signature Series BCAA
Regular price
Sale price
$36.57 USD
Unit price
per
Sale
Sold out
We exclusively deliver in the U.S , while others can shop at their nearest store.
If you're looking for a dietary supplement to support your intense training and exercise routines, the Dennis James Signature Series BCAA is an excellent choice. This specially formulated supplement contains a powerful combination of Branch Chain Amino Acids (BCAAs) that have been rigorously tested and proven to enhance workout performance and promote muscle recovery.
The BCAAs found in this supplement include leucine, isoleucine, and valine, which are essential amino acids that cannot be produced by the body and must be obtained through diet or supplementation. These BCAAs help to increase protein synthesis, reduce muscle breakdown, and improve endurance during exercise, allowing you to train harder and recover faster.
With its carefully selected blend of BCAAs, the Dennis James Signature Series BCAA can help you achieve your fitness goals, whether you're a professional athlete, bodybuilder, or fitness enthusiast. It's easy to take and can be used pre-workout, intra-workout, or post-workout to support your needs.
Overall, the Dennis James Signature Series BCAA is a top-of-the-line dietary supplement that can help you take your workouts to the next level. With its potent blend of BCAAs, it can help you improve your performance, promote muscle recovery, and support your overall health and well-being.
Share on Social Media
View full details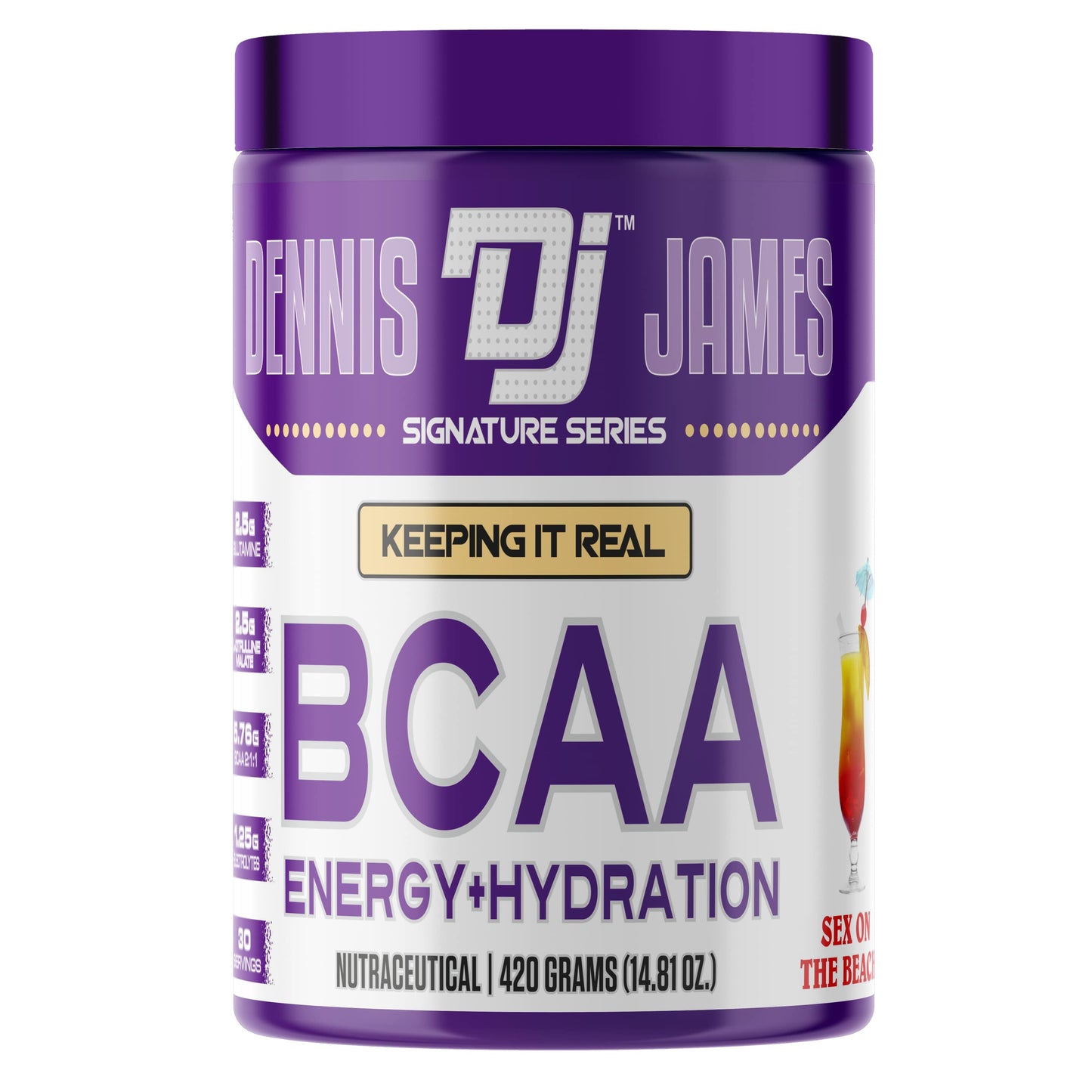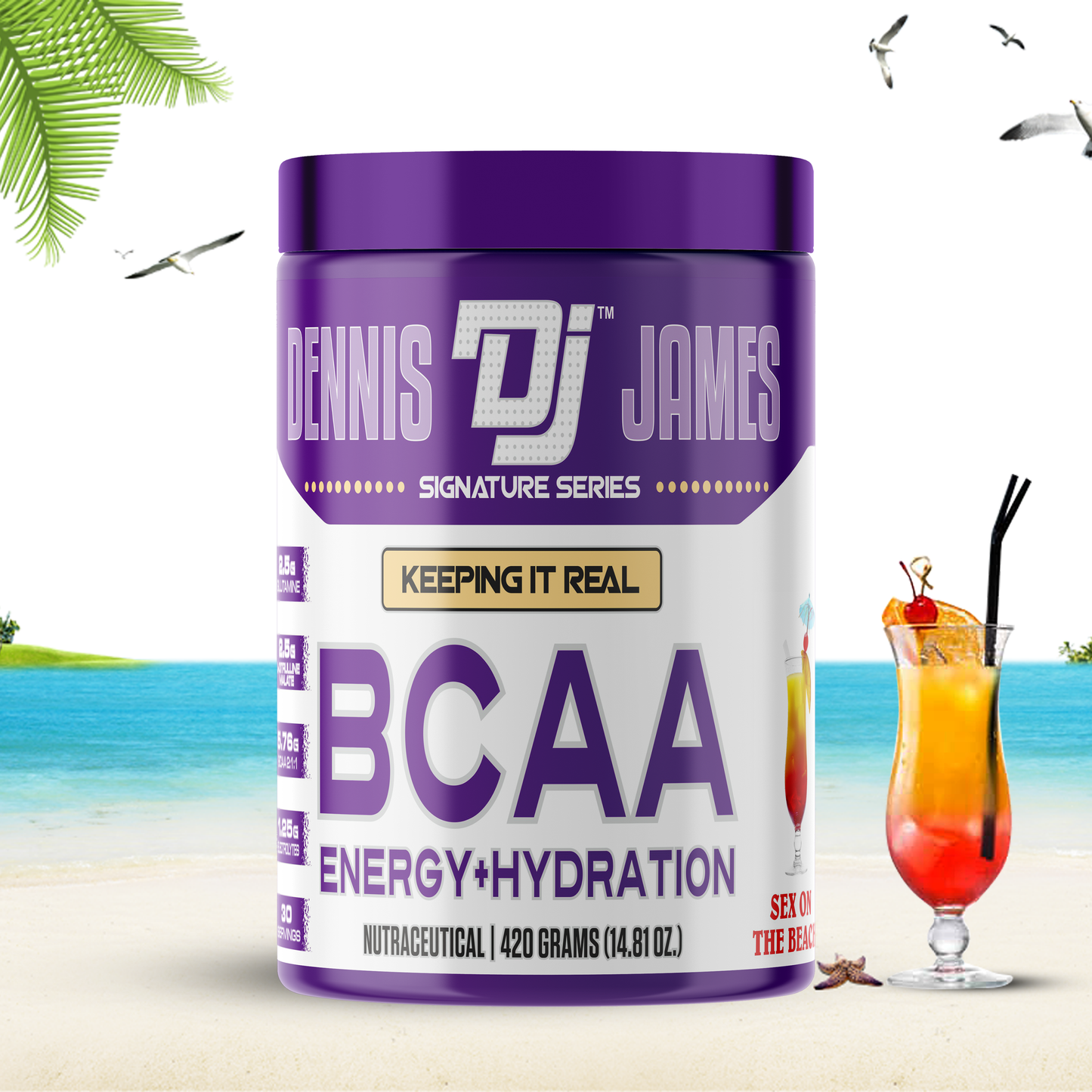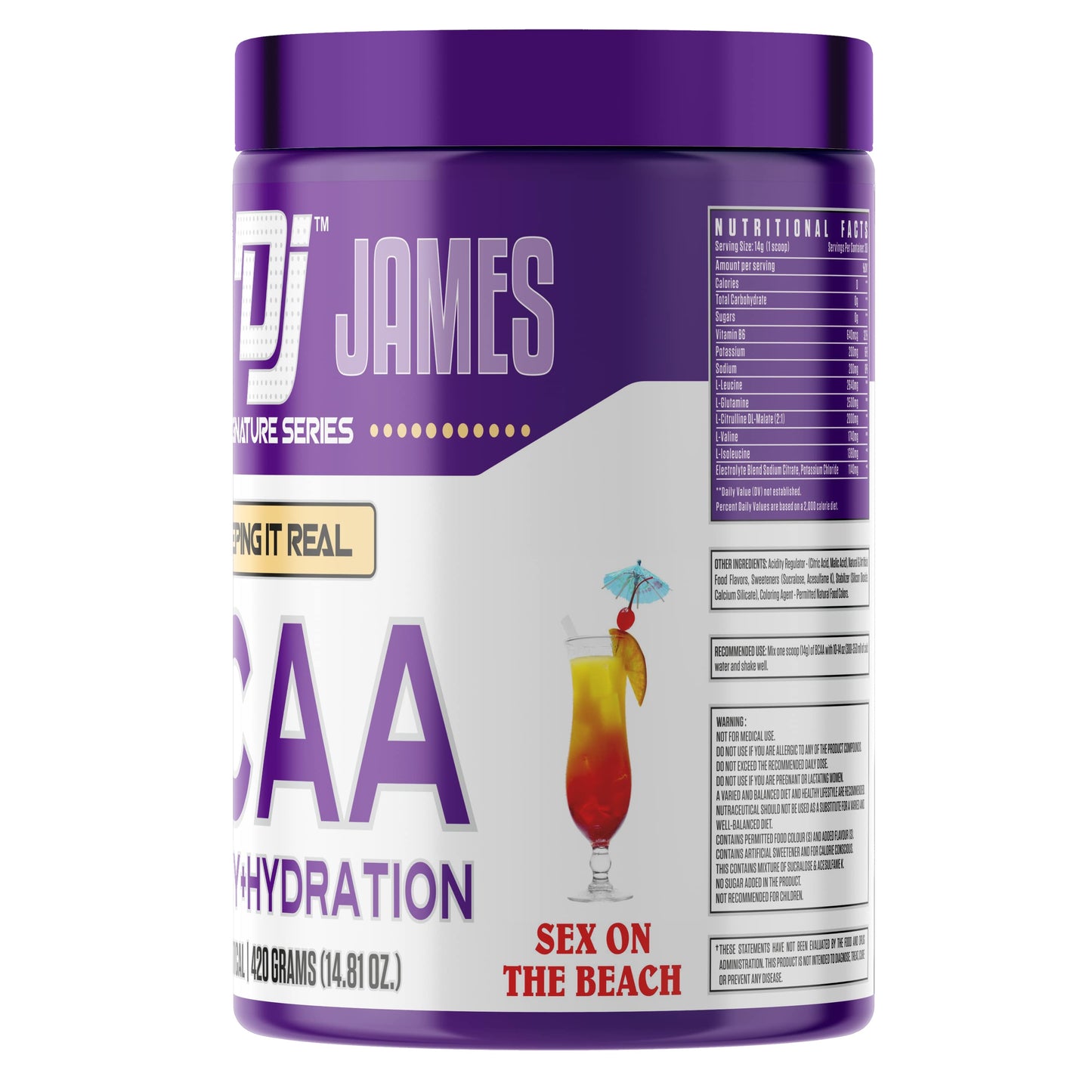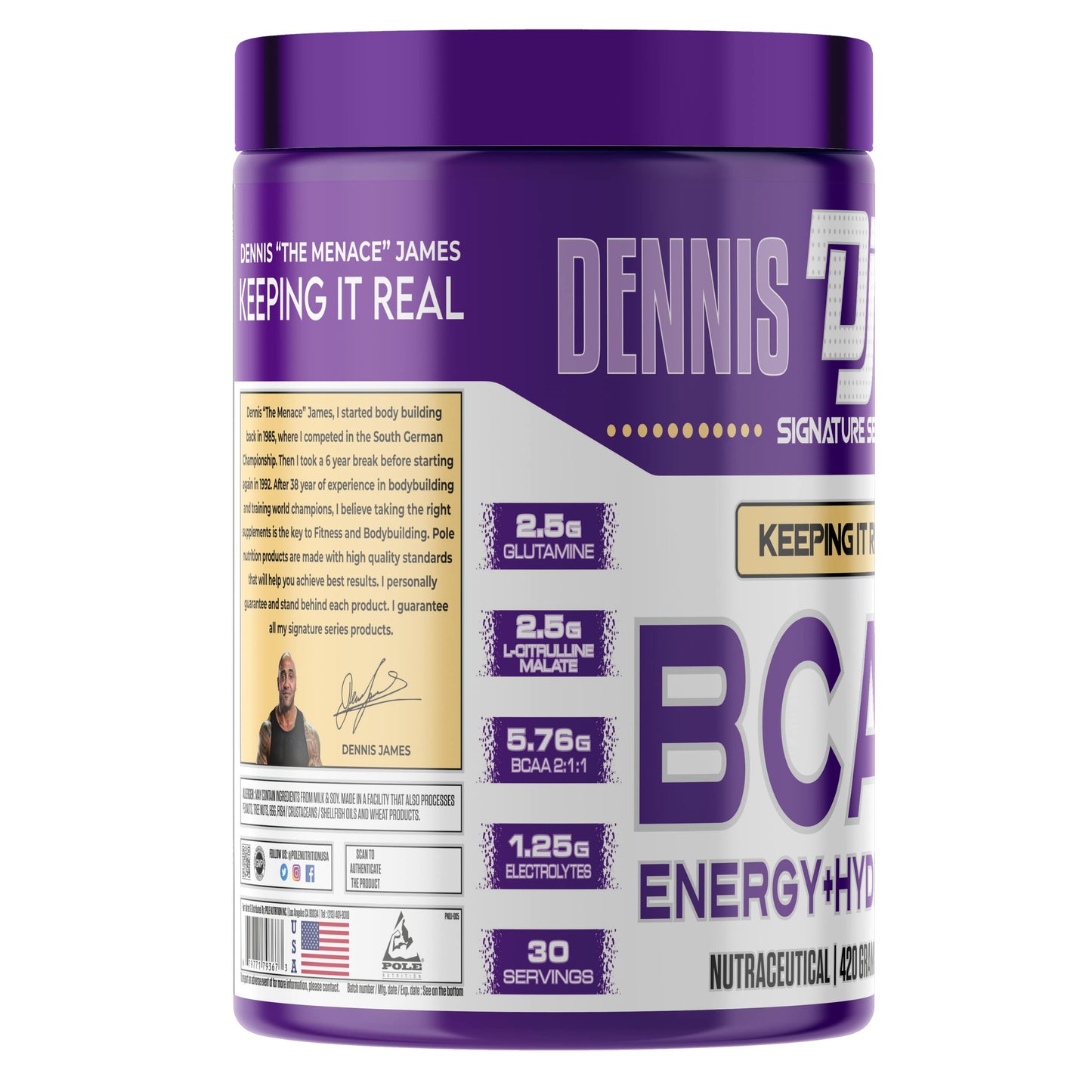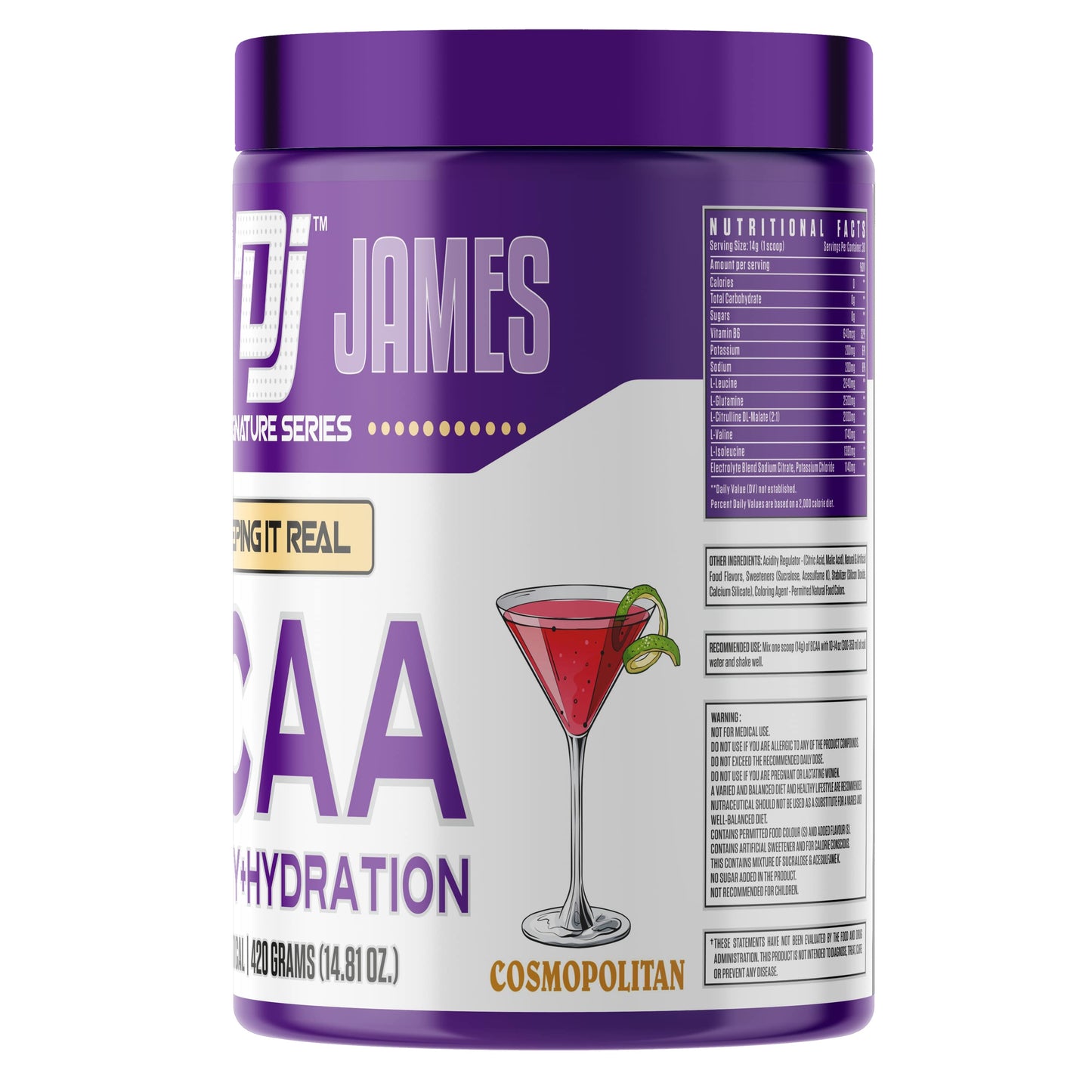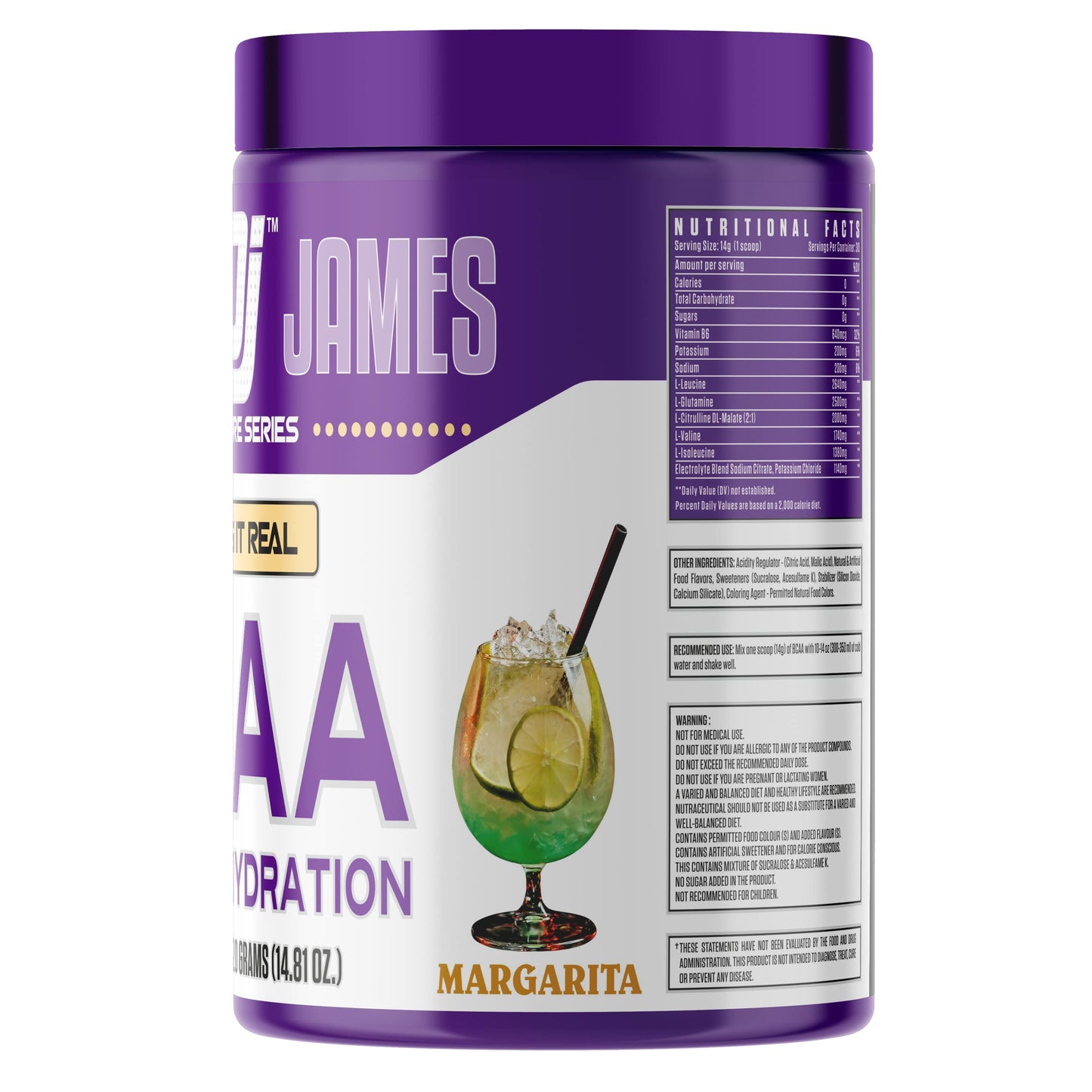 Collapsible content
Supplement Facts

💪Dennis James Signature Series BCAA maximises your work-out intensity and supports muscle growth while reduces fatigue and tiredness.
💪Delicious taste easy to mix formula that results in the perfect drink for intensive work out sessions.
💪Refreshing supplement with 7g of BCAAs per serving and Vitamin B6 that helps muscle repair. Featuring Citrulline (Intra-Workout Pump).
💪Train harder and for longer. Sugar free formula for Intra Workout Support. Replenishes Electrolytes for recovery and hydration.
💪Informed Sport Programme: every batch of this product is tested for athletes.
Daily Intake

Mix 1 serving (1 scoop 14g) with 500ml of water and shake well. Consume during exercise on training days or throughout the day on non training days. *Scoops are estimate only, weighing scales are recommended.